Design Five Huge Posters for Hurleyville Main Street!
August 10, 2020
Deadline extended to October 11, 2020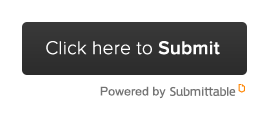 The Main Street side of our beautiful art center has five big light boxes in need of art! Located at a traffic light right in the middle of town, it is a highly visible location and a great way to get your work seen. Any New York State resident is eligible to apply, regardless of background or experience. Collaborations and collectives are also eligible, so long as at least one member is a New York State resident.
Due Date for Proposals: September 18, 2020, October 11, 2020 11:59pm ET

This is a juried open call, meaning that your work will be reviewed by a committee that will select only one winning proposal. The selected proposal will be up for one full year.* If you plan to submit a proposal, please consider the following requirements:
Each proposal must be for five thematically similar pieces or one (1) five-part work (a pentaptych), so artists are asked to submit five images that make up one artwork. See the image below for details on the size and spacing.
The winning proposal will be digitally printed on 60" x 89" posters and displayed in large lightboxes hung on the outside of the art center. 2D Digital art, painting, drawing, and photography (or any combination of those) are all welcome, but the images must be scanned or photographed in a high resolution (300 dpi minimum) so they can look good digitally printed in the large format. If you need assistance or advice in meeting these standards, please contact us at info@hacny.org.
Proposals must reflect HPAC's mission of building a culture of inclusion and social and environmental awareness. They must also celebrate HPAC's offerings of film, dance, music, fine art, yoga, and storytelling.
The winning artist will receive a $2,000 commissioning fee, and HPAC will cover all costs related to printing, installation, and outdoor signage. Once installed, HPAC will host an opening reception and will ensure your work is professionally documented.
How to Apply
Every applicant will need to submit their contact information, a website or web link to previous work, an artist bio, and a brief description of the proposed concept. Applicants will be asked to upload six image files: one image for each of the five proposed posters, and one image compilation of all five posters together. See the image below for a description of the size and placement of each of the five posters.
Images submitted do not have to be complete or finished. We will accept all images from rough sketches to close-to-final visualizations. However, images submitted should give reviewers a strong sense of the finished product being proposed. Reviewers will rely on images of previous work when evaluating drafts or sketches submitted by applicants.
Please review the images below for dimensions and placement of the five panels.
Questions & Contact
If you have any questions, contact Ellyane Hutchinson at info@hacny.org with "Poster Project" in the subject line.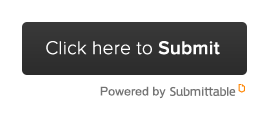 —
* The duration of the installation can be changed at the sole discretion of the staff and board of the Hurleyville Performing Arts Centre.